The Old Yarmouth Inn in Yarmouthport
Arpad and Sheila have been serving great food for decades-no small feat.  Arpad really knows his wines, stop in, tell them him or his staff what you like and be amazed for yourself.  Speaking from personal experience here.  We are grateful for restaurants like the Inn who offer a consistently great dining experience.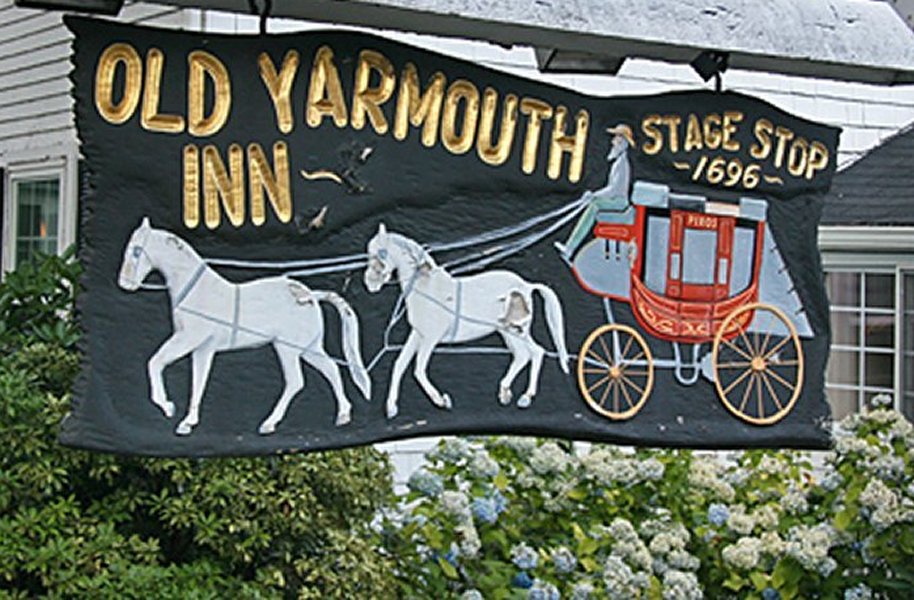 Spanky's Clam Shack-Hyannis
Looking for good Seafood?  Spanky's has it  and the restaurant is practically IN the water.  Definitely the Cape Cod atmosphere and it right near the Ocean Street Dock  a mere 2 miles from our properties.  Main Street Hyannis shopping is  right nearby.
The Skipper Restaurant-South Yarmouth
We like to eat at the Skipper and order the large lobster roll (8oz) and split it.  We order sides.  You save a bit over ordering two small (4oz) rolls and the large one has  a better quality roll.  There is a beach across the street. Ask for upstairs seating if you want  view.
Jerk Cafe - South Yarmouth
Meet Shrimpy the Chef at this little hole in the wall strip mall restaurant about 3 miles from our properties.  The sauce is great.
Captain Parker's Pub - West Yarmouth
Captain Parker's Pub is  also where the locals go.  You can buy there award wining chowdah in the grocery stores as well. A short 2 miles from our properties.
Looking for a restaurant where you can take your dog?  Its in Hyannis near Spanky's clam shack, the Ocean Street Docks and its across the street from the water.  They have propane heaters on the outside decks if the weather is cool.
In the Summer you will always see lines at the take out window for ice cream. They do have inside eating -casual and outdoor picnic tables.  Its on the Old King's Highway and the fried clams are to die for.  Our advice eat low fat for a month and then order fried clams.  Yum!
Watch this poorly shot video, does not show the food, or even how nice the restaurant looks,  but look at the view and sunset. This restaurant is right over the water.  Ask to sit out on the deck.  You will like the food, and atmosphere. This is Cape Cod.  Make reservations. Valet Parking. Whale watcher cruises depart near hear.
Click the link to our blog (your cape cod guides)  as we will be addding many restaurants.  There are hundreds and hundreds of restauarants on Cape Cod.